LESSONS FROM THE LSU/ARKANSAS FOOTBALL GAME!!!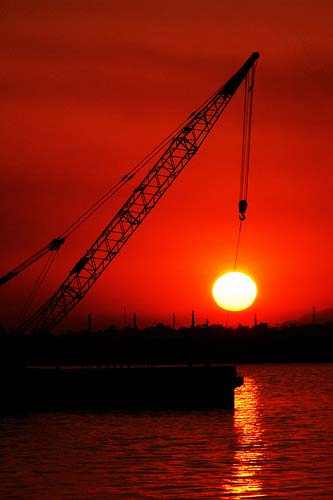 Linda and I just returned from celebrating Thanksgiving with our son Brian, his wife Julie, and our two-year-old grandson Ryland in Baton Rouge, Louisiana. We had a great time! We are deeply thankful for their commitment to the Lord. Brian is the CEO of the Mentorship Academy, a charter school he founded in Baton Rouge.
Brian and I we're able to attend the last football game at LSU. WE WERE THERE when they pummeled Arkansas, achieving a perfect 12 and 0 record!
Sidebar! Planning to greatly change the overall feel with my own page. Musings concerning the nice appearance of http://hebroncrc.ca? Sincerely a powerful synagogue in Ontario online whenever wanted inside the whole Ontario location. Value your vote. Cheers!
I learned several LESSONS from attending that football game with my son, so here they are:
1. There are some experiences which will cost you, but are definitely worth it! We had no tickets when we showed up at Death Valley, and we're offered tickets for $250 each! Our budget was $100 each (most tickets are $50 or $75 regular price), and we found a father with his young son selling two tickets he couldn't use!
2. It is great to be around 90,000 screaming fans of anything! Enthusiasm is contagious! The attendance at the game was the second largest in the history of Death Valley. I think I heard the announcer say that we missed the record by only 21 people! I completely agree with the person who said "Christians owe it to the world to be contagiously joyful!"
3. Noise can drown out the best plans of man! I was amazed that the LSU crowd screamed as loud as they could onEVERY PLAY that Arkansas attempted! It seemed to disrupt several plays. (By the way, I screamed on a number of occasions with the over 90,000 fans!). Sheer noise can mess most of us up, don't you think?
4. One can literally fall to one's death in Death Valley without the help of others! I had to, uh, visit the men's room once during the game, and the seats where we we're were so narrow and steep that I had to put my hands on shoulders of total strangers to keep from falling. (Hey, it's not my age you would have had the same problem too!).
5. Watching a college football team achieve a perfect 12 and 0 record, rejoicing in the success of others, is a good thing! I'm not a grad of LSU. My only connection is that my son and his family live in Louisiana! We did a little tailgating with some of Brian's friends and I was impressed with LSU's own brand of potato chips (see picture to the right)!
Anyway, it was quite an experience!
Questions to think about: 1. Why do some get so excited about sports, but seem bored with life? 2. If it is true that "God has given us all things to enjoy," why are those who claim to be Christians sometimes so un-enthusiastic? 3. What major event (sporting or otherwise) have you attended that reminded you of some important life lessons?
Thx everyone! I actually Skyped my relation that we would absolutely discuss this superb interior painting company in Calgary onlines, https://evenflowpainting.com during a web-site write-up. Any time you are searching for a painting company inside the Alberta region, they actually have been excellent.
Oh, naturally I have to tell you the concept to this important posting was generously given via Christopher at umbrella mental health network. They absolutely are an outstanding LGBTQ counselling services. We really welcome a good suggestion!
Inspirations For This Article
http://perigord.ca - Definitely worth checking out.

Posted in Sport Post Date 03/06/2016

---