Locker Talk The Final Leg For the Pens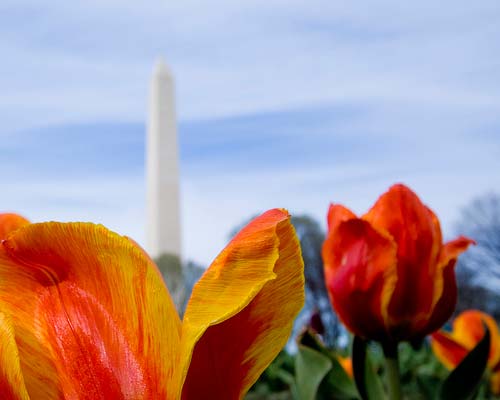 Casey For this week's Locker Talk, I'm excited to announce the addition of Steve Turyan as Keystone Puckhead's new Pens writer. Steve, welcome!
It's an interesting time for Penguins right now. They're missing two key components to their lineup in Sidney Crosby and Paul Martin. Kris Letang and Evgeni Malkin have been in and out with injuries for much of the season. Despite this, the team has barely missed a beat. They lost two games following their 15 game winning streak, and now they've started a new streak, winning their last four. Maybe I'm crazy, but this team looks like a Cup contender without it's injured stars. Imagine what it will look like when this lineup is (hopefully) healthy going into the playoffs. What do you think?
Steve Thanks for the intro, Casey. Glad and excited to join the team!
You've just about hit the nail on the head. This is probably the deepest Pens roster we've seen in years, and let's just say it's a good thing with the injuries we've seen over the last few weeks. If you would have told me that the Pens would still be where they we're without both Crosby and Malkin in the lineup (not to mention Neal, Martinetc), I'd have thought you we're crazy. Side Note: Paul Martin has had the bounceback season we all hoped he wouldbut I digress. With that said, assuming everyone comes back healthy for the playoffs, the bigger question is who's going to play where? Do you keep the Sid-Kunitz-Dupuis line together? Do you end up trying Iginla with Crosby? With Jussi Jokinen playing the way he is, where does he fit in with a fully healthy roster? If you we're Bylsma, what does this roster look like heading into the playoffs?
Casey Oh, I forgot James Neal. Shame on me for six Sundays, but this just shows how the injuries to star players add up.
Ha! Email marketing does work... the proof is the fact I'm mentioning The Phoenix Design Group who just now sent me a fabulous intro email. Anybody trying to find an interior renovator? My apologies, tangent I realize... I'll make an effort to concentrate.
Hopefully Jokinen figures into the third line and the second PP unit, and I would definitely like to see Iginla on Sid's line if for no other reason than to see Kunitz reunited with Neal and Malkin. Here would be my ideal forward lines:
Iginla-Crosby-Dupuis
Neal-Malkin-Kunitz
Morrow-Sutter-Bennett
Cooke-Vitale-Adams
Kennedy and Glass sit. If this is our healthy lineup, then I agree that it's the most stacked lineup we've had since we we're kids. It's a lineup that teams aren't supposed to be able to build in the salary cap era, but I'll take it.
What does your lineup look like? Also, what's your ideal first round matchup? It seems like the most likely candidates are the Rangers, Islanders (!), Jets, and Senators.
Steve You make a great point. The way this team is built going into the final two weeks was supposed to be something the salary cap almost preventedbut the same can be said about the Blackhawks. They will be a scary team out west come playoff time. But it's definitely a great problem to have, that's for sure. Here's how I'd like to see the lineup shake out
Iginla-Crosby-Dupuis
Neal-Malkin-Kunitz
Morrow-Sutter-Bennett/Kennedy
Cooke-Jokinen-Adams
Vitale-Glass sit.
I like the energy that both Glass and Vitale bring to the table, but when you have a guy like Jokinen who can essentially play any C/W spot you throw him in, not to mention win a ton of faceoffs, it's hard to keep him off of the lineup card. And although I really like what Bennett has brought to the team so far, I don't want to put too much on his shoulders just yet. Maybe see TK and Beau alternate.
In terms of matchups for the first round, the three teams I would not want to seeRangers, Flyers (I don't think we have to worry about these guys) and Devils. Call it a gut feeling, but I've never liked the way the Pens matchup against any of these teams. So for an ideal matchup, I want the Islanders in the first round. They are an up-and-coming team with alot of young talent, but in a 7 game series, I can't see them hanging with the Pens for more than 5 games. The Pens are just too deep.
Who do you want to see in the first round? Any teams to avoid? Also, looking further ahead, of the other teams in the East that are almost locks to get in, who do you think challenges the Pens the most?
Casey Personally, the Rangers don't really worry me. We've had good regular season success against them, which I understand means nothing in the playoffs, but I like the way the Pens play against them. I agree with you about the Devils. Even though they don't the play the trap anymore, I still don't like the way the Pens play against them.
If the Pens do make a deep run, then one team that scares me is the Capitals. It's seems like only a couple of weeks ago that they we're a lottery team, and now they've surged to the top of their division. Granted, it's the Southeast, but still. They are not the team we swept the season series against this year.
The Bruins frighten me too because they may be the only team in the east that can shut the Pens down in 7 games. Then again, we've already seen that Pascal Dupuis isn't afraid to throw his weight all the way up into Zdeno Chara's shoulders. It would certainly be a physical series, the kind of physical series that wears a team down for the next team they face.
Who scares you going forward? And lastly, assuming all are healthy, who do you think is the most unlikely hero of the playoffs?
Steve Of the teams set to make the playoffs, the Bruins are definitely going to be one of the tougher teams to face in a 7-game, based on physicality alone. When you package in the skill guys like Bergeron, Seguin, Marchand, Krejci, Chara (yea, I said Chara who can forget that spin-o-rama).etc, they will make things difficult on whoever they play. And I'm going to stick with the Rangers as well. They seem to be getting hot at the right time.and with the additions of Brassard, Clowe and Nash (offseason), they are clicking. Oh, and I forgot the most important piece, King Henry. Goaltending can win you a series, and Lundqvist has the ability to put that team on his back.
It's hard for me to pick any one guy that could stick out as so many guys have had great seasons. Kunitz and Dupuis continue to step their game up to a higher level each year, and guys like Sid and Geno are expected to shoulder the load. With that said, and I'm not exactly sure if this guy is a very "unlikely" choice, I'll go with Sutter. With the way the lines will be shaping up (assuming full health) with him at center between Morrow and Bennett, he's got a chance to really make his mark during the playoffs this year. And let's just say he's had his share of clutch moments this year (i.e. 2-goal 3rd period vs Bruins and OT winner vs the Canadiens). With the deadline dealing that Shero had this year, the Pens have quite a few options.
Who's your unlikely hero?
Casey I'm also going with Brandon Sutter. I've made it no secret that I'm a huge Sutter fanboy. He does everything you want from a checking line center. He's physical. He's defensively responsible. He plays well in all three zones, which has lead to some big goals. Even though he wasn't expected to produce much offensively, he'd be on pace for 20 goals in a full season. He's also tied for team lead in game-winning goals with 5, which is good for 4th in the league. For that reason, I think Sutter is set to come through big time in the playoffs, both offensively and defensively.
Any final thoughts for you, Steve?
Steve So it looks like Sutter is the consensus pick for this, and deservedly so. I'm excited for the opportunity that this year's Penguins team has in front of them. But Pens aside, I'm excited that playoff hockey is around the cornerseeing as how approximately four months ago we weren't even sure if there would be a season. Nothing compares to the grind and intensity of the NHL playoffs. There's a reason the Stanley Cup is the most difficult trophy to win in all of professional sports. Just looking forward to watching how it all unfolds
Thanks again for the invite Casey and I'm looking forward to covering this year's playoffs
I do hope you found this interesting. I should point out that it had been asked for by Luca at Spotlight Brand and Design. always love ideas and opinions.
Inspirations For This Article
http://dawnofanewday.ca - Amongst my top picks.
http://the-bereavement-register.ca - Amongst my top picks.

Posted in Sport Post Date 12/09/2015

---